Paid Search Industry Continues Maturing
According to a new report from eMarketer, paid search spend will slow to a paltry 26.2% growth this year.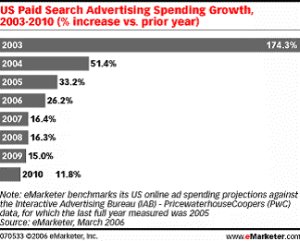 If this is the "doom and gloom", I'll take it! What other industry can claim that despite slowing down, growth will still be double digits come 2010?
With thanks to MarktingVOX.