eBay Decides to Ban Google Checkout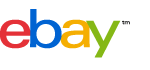 We reported on speculation that eBay may decide that Google Checkout is too much of a threat and use its "Safe Payments Policy" to prevent eBay sellers from using the PayPal rival.
Well, surprise! eBay has done just that, with this update to their policy:
Payment Services not permitted on eBay: AlertPay.com, anypay.com, AuctionChex.com, AuctionPix.com, BillPay.ie, ecount.com, cardserviceinternational.com, CCAvenue, ecount, e-gold, eHotPay.com, ePassporte.com, EuroGiro, FastCash.com, Google Checkout, gcash, GearPay, Goldmoney.com, graphcard.com, greenzap.com, ikobo.com, Liberty Dollars, Moneygram.com, neteller.com, Netpay.com, Nochex.com, paychest.com, payingfast.com, paypay, Postepay, Qchex.com, rupay.com, scripophily.com, sendmoneyorder.com, stamps, Stormpay, wmtransfer.com, xcoin.com
Why have a good clean fight, when you can handicap the competition instead?
Via Wingo.