Marshall Kirkpatrick Leaves TechCrunch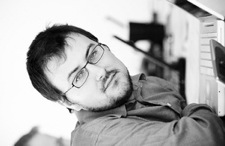 I always enjoyed reading Marshall Kirkpatrick's posts over at TechCrunch, so I am sad to hear he has left them.
The good news is that he is back at his own blog, and has left us with a post that talks about some of the ways to track news, using RSS. I'm often asked how I am able to post so often and so quickly after news breaks – RSS my friend, RSS!
Best of luck Marshall! If you're interested in writing for Marketing Pilgrim, I'd be honored to have you contribute a post or two.