Maybe Alexa Stats Can Be Trusted After All
Well look what the Alexa folks shared on their blog. They took the publicly available Sitemeter stats for a couple of web sites and matched them against the Alexa traffic history graphs.
Here's the comparison for TechCrunch.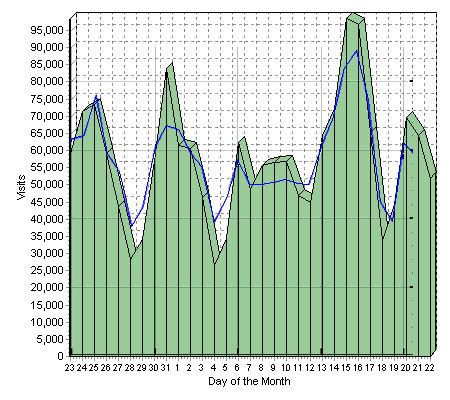 The green graph is the site stats and the blue line is Alexa overlaying them.
Interesting, Rand, what do ya think? It appears Alexa is able to get the numbers right, relative to data within one site, maybe they just suck at comparing data from differnt sites.