Congratulations to Jordan; MamaBlogga Expecting Again!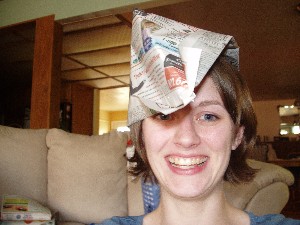 If you've grown accustomed to Jordan McCollum's razor-sharp focus on internet marketing news and her (almost) daily "Linky Goodness," you might want to make alternate plans for the end of July. Jordan is expecting her second baby–a little girl!
She sent me an email with the news, and has also posted it to her own blog MamaBlogga.
On behalf of everyone at Marketing Pilgrim, congratulations to Jordan and Ryan, and may God bless you and your family.
Feel free to add your well wishes in the comments below and perhaps tell her how much she'll be missed, and that she absolutely needs to be back blogging the day after she gives birth–OK, maybe two days after. 🙂