Yahoo CEO's Salary: $1M if She Sucks, $19M if She Kicks Butt!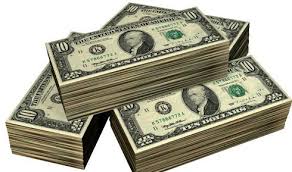 Let me walk you through my two reactions to learning about the compensation package for newly appointed Yahoo CEO Carol Bartz.
Your starting annual base salary will be at the rate of one million dollars ($1,000,000) per annum, less applicable taxes and withholdings…You will also be eligible to receive an annual target bonus of two hundred percent (200%) of your annual Base Salary…
My reaction? $1 million–maybe 2–to take over a company that is arguably in the sorriest state of its entire existence? I'd want at least $10 million on the table before I'd consider putting my good name alongside that mess.
Bartz, 60, could supplement her salary with a cash bonus up to $4 million, depending on Yahoo's financial performance. She also is guaranteed a 2009 payment of $2.5 million in cash and $7.5 million in Yahoo stock…None of Bartz's stock options will vest unless she can increase Yahoo's stock price by at least 50 percent above the exercise price of her options.
All told, Bartz could earn a whopping $19 million, if she can come in and right the ship. This tells me two things.
The Yahoo board is smart enough to offer a package that only really rewards if Bartz excels as CEO.
Bartz is ultra confident that she can get Yahoo on track and its stock price back closer to $20.
Bartz may not be a big name–at least "not round these parts"–but clearly the signs are good that Yahoo's not out for the count!