Game Changing Principles – Enabler SEO



By Paige Filler
Let me preface this post by saying: If you don't take the time to read you will miss out on the massive prizes below. Really. And it's easy to win, no skills required.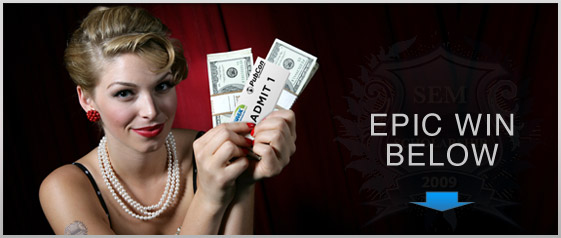 Read on…
An Experiment in Social Web
It is starting to feel like the 60s again with everyone 'experimenting' (on the web). So, I figure the time has come for a little experiment of my own…(I'm Paige by the way).

Enabler SEO
So, what is "Enabler SEO"? Well, it is a term I made up especially for you (I am sure it has many other names), but nonetheless it's a principle, so you are welcome to call it what you want. Here is how it goes:
The biggest successes on the web all enable people to do something. Simple.
Chasing Traffic
For years SEO was *mostly* about chasing traffic and dominating SERPs (of course I know there is more to it). Today, around 50% of the traffic I see comes from social media, blogs and other referring sources, not a search engine.
Most SEOs now cover much more than engines alone, however the real pros have turned their focus to enabling their customers and visitors rather than just focusing on search indexing, rankings and links.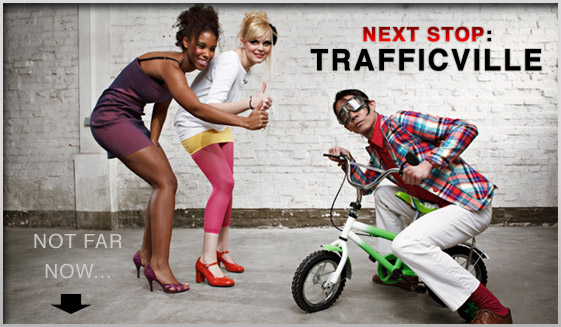 Great sites create opportunities for their users.
All of these provide valuable services and enable their users to do something (most likely useful and often profitable).
The better you enable, the more dependent your user-base is on your services and the more likely they are to ensure your continued survival/ growth. Dependency comes not from forcing users or blind growth but from helping people achieve what they want.
What Does This Mean To You?
Do you get links for traffic? Are you constantly trying to reach the digg homepage? Are you looking for 'relevant' live links? All of that is meaningless if it doesn't help your users.
Does your site enable anything or is it an information race with no direction? Now is a good time to think about how you will benefit your visitors in the future.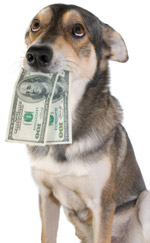 Putting My Money Where Your Mouth Is
In order to see if this works, lets see how we can use enabling SEO to achieve results in a real world scenario.
That means I need to enable a load of people to go on and have success themselves. So, with that in mind, what could I possibly do? Hmmmmm…no time to build another craigslist. I know…
Enabling You
I am going to give away the $10,000 in prizes for enabling you to further success. All you have to do is leave a comment stating which prize you'd like and why you think you should get it.
If you don't like that, then list the prize and leave an SEO tip (maybe you'll enable someone else).
That's all. No 400 word essay. There are 23 prizes, so you have 23 chances.
Over $11K In Prizes
The prizes are worth over $11K in total (they are worth a lot more, but that is what they would cost you outright).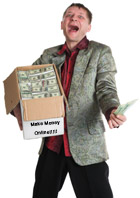 The Bonuses
With all those prizes being given away, I figured I would have to throw in something of my own, so we have 2 more prizes to add:
22. $300 of professional copywriting from me, Paige 🙂
23. $1000 of Video Ads from MeFeedia (Disclosure: thanks to my friend and client frank)
The Rules
The rules of the Marketing Pilgrim Scholarship Contest apply.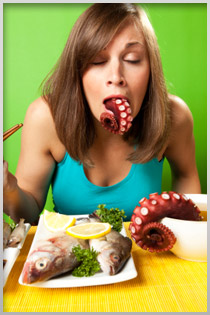 My rules go like this:
1 comment per prize you wish to win. You may try for all prizes once.
You may leave multiple comments but a maximum of 1 per day.
If you can't follow the rules, then you are probably not capable of gaining full value from the prizes anyway.
Prizes will be determined by entering everyone's comment numbers into a hat and picking 23. Video will be put on social media somewhere.
The Catch
Of course there is a catch, but it's not too bad. This post has to win the contest if you want to win your share. That means it needs more views than any of the others, it needs a low bounce rate and more than 2 minutes spent on this here page. Well, we want to guarantee a victory on all fronts don't we?
To help that situation, here is a fun video on technology.
*RSS readers, click through to see the cool video, you know you want to. Work can wait.
Or, if technology bores you (huh?), then try this.

*RSS readers, click through for instant entertainment – or click here for more from Remi.
So please send to your friends, tweet, digg, sphinn, stumble, bing (lol) and help spread the word (within the rules, please).
A Couple of Points You May Have Noticed
The entire competition is a case of Enabler SEO (as is this post).
All links open in new windows – bad usability generally, but a good trick in some cases to lower bounce rate and increase time on site. 😉
I use SEO in the broadest sense of the word, (Replace with PPC, SEM or any other suitable appendage).
This post was automatically written by Yoast's latest wordpress plugin Auto Copywriter (beta).
Good luck & don't forget to leave your comment(s) right below…
This is an entry to Marketing Pilgrim's 4th Annual SEM Scholarship contest.  [Andy's Note: The prizes listed in the post may not reflect the contest's actual prize package and prizes may not be transferable.]