Marketing Pilgrim's "Blogging" Channel
Sponsor Marketing Pilgrim's Blogging Channel today! Get in front of some of the most influential readers in the Internet and social media marketing industry.
Contact us
today!
posted on
December 4, 2006
Lee Odden points to a new look for Search Engine Journal. Looking good Loren!
posted on
November 29, 2006
I'm sure someone like Robert Scoble would be all for the UK's Press Complaints Commission's suggestion that bloggers should hold themselves to a voluntary code of conduct, but I say "hell no!"
The BBC is reporting the Press Complaints Commission director, Tim Toulin, suggested the idea.
He said a voluntary code of practice would allow content to be checked without government involvement, stressing: "We're not in favour of regulating the internet. The flow of information should not be regulated by any government."
It shouldn't be regulated by anyone or anything, period! If you want to go ahead an keep professional journalists – those that report for newspapers etc – on a tight leash, go ahead. But, how in the world do you apply standards to bloggers, when they range from 13 year olds talking about the teacher they hate, to retirees who happen to favor a particular political party.
posted on
November 28, 2006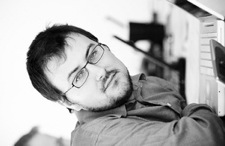 I always enjoyed reading Marshall Kirkpatrick's posts over at TechCrunch, so I am sad to hear he has left them.
The good news is that he is back at his own blog, and has left us with a post that talks about some of the ways to track news, using RSS. I'm often asked how I am able to post so often and so quickly after news breaks – RSS my friend, RSS!
Best of luck Marshall! If you're interested in writing for Marketing Pilgrim, I'd be honored to have you contribute a post or two.
posted on
November 24, 2006
Andy Boyd has spotted Google Blog Search results slipping into the normal search engine results.
After a couple of searches tonight I found that after the top 10 they were listing recent posts from Blog Search, which I think is new.
Here's the screenshot.
posted on
November 22, 2006
Walter Mossberg takes a close look at the new private blog tools available from Vox.
There's the positives:
We found the process to be quick and simple, and the results to be attractive.
We liked the privacy features.
Vox does a nice job of jazzing up the world of blogging.
No formatting or HTML code is necessary, a requirement that used to plague many blogging services.
And the negatives:
Vox also doesn't do a great job of implementing many features that are standard in blog services.
Not everyone will want to register with Vox just to see your protected content.
Vox's weaknesses, the most important of which is clarifying its group labels.
posted on
November 21, 2006
A California court has just ruled that bloggers and forum owners cannot be sued held accountable for defamatory statements made by others. (pdf of ruling).
…the court said, "Until Congress chooses to revise the settled law in this area" people who contend they were defamed on the Internet can seek recovery only from the original source of the statement, not from those who re-post it."
Bloggers are still liable for their own defamatory comments, but we now know that if someone leaves a comment on a blog about a certain crap SEO firm, the blog owner can't be held responsible..
Hat-tip WMW.
posted on
November 21, 2006
Darren Rowse reports Technorati has launched a Link Count Widget which allows bloggers to display the number of inbound links for any given blog post.
Here's how Technorati describes the widget…
Technorati tracks when other bloggers link to your blog and this widget makes it possible for you to display the number of links on every blog post. We call them "reactions" to encourage readers to follow the conversation.
So if you've got 'em (links that is), flaunt 'em!